IOWA REAL ESTATE AGENT
Meet Amanda
As a trusted expert in the Quad Cities luxury real estate market, Amanda represents the most discerning buyers and sellers. Her comprehensive knowledge of the Quad Cities, the surrounding areas, and even neighborhoods provides valuable insight in a competitive market that saves clients precious time and money.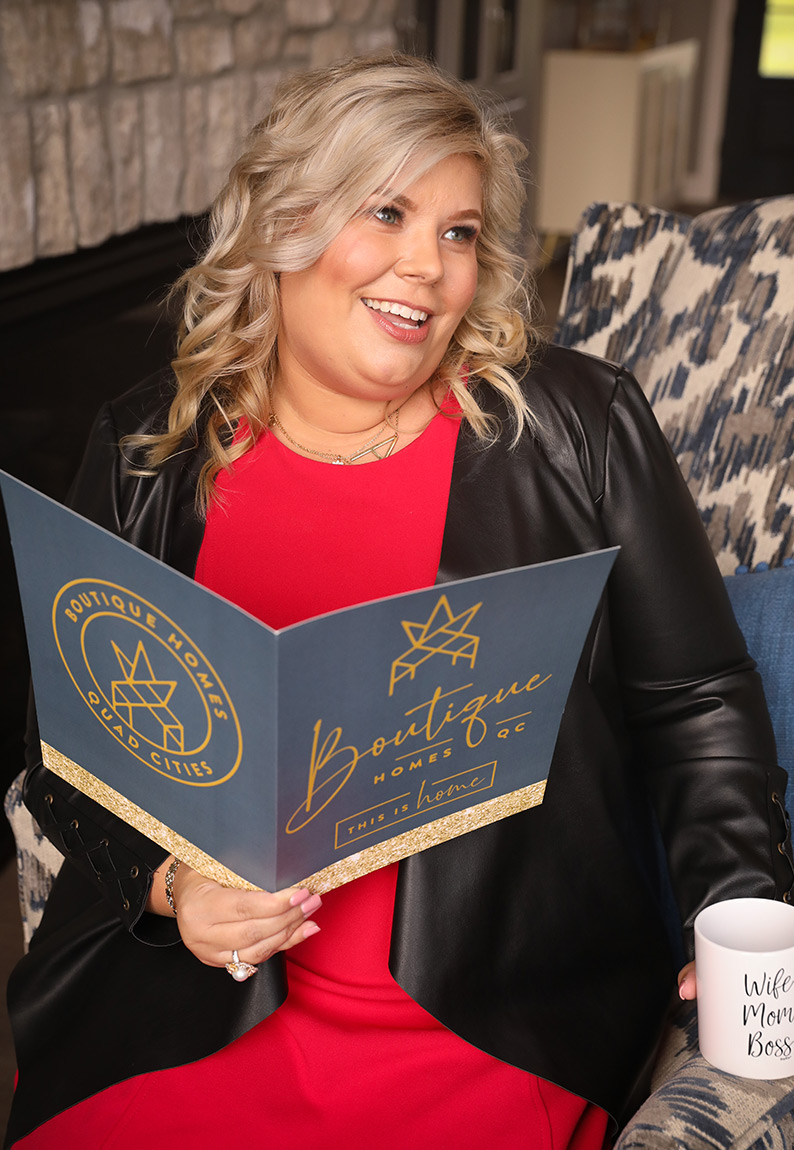 Amanda's passion for life and her career are hard to miss. Her passion of building authentic relationships and authentic friendships are built on trust and an unwavering commitment to service. She shares her contagious energy and passion with every client. She learns what clients want and can't live without, and then she delivers.
With savvy and proven strategies, Amanda is a breath of fresh air with her "can-do" attitude and "outside the box" tactics with marketing, design, and social media. Amanda is ready to exceed your expectations, offer great value for your investment, and deliver the results you need.
Under Amanda's leadership, her full-service boutique team specializes in everything from buying, selling, relocation, new construction, design, and staging. Individually she has achieved top 1% in our market share and continues to purposely & strategically grow the team to better serve our clients' needs. As a local influencer and community advocate, the team is deeply rooted in several local Not-For-Profit's that support Veteran's, mentoring women, Dress for Success, Toys for Tots, Project Jack, QC's Sled Hockey Association, the local food & animal shelters, local PTAs, our clients' passion projects, and many more!
Contact Amanda
563.343.9473
amanda@boutiquehomesqc.com
4555 Utica Ridge Road | Bettendorf, IA 52722